BRENNAN HEALING SCIENCE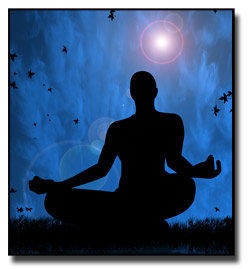 Brennan Healing Science is a powerful healing modality pioneered by Barbara Brennan, physicist and former NASA researcher. Her books Hands of Light and Light Emerging are considered classics in the field of energy work. Brennan Healing Science touches every aspect of the human experience – spiritual, emotional, mental, and physical.
Brennan Healing Science makes space for your personal process and life experiences which are the cause of energy blocks and unhealthy patterns. This allows for lasting change. Brennan Healing Science also emphasizes therapist integrity and the importance of healthy boundaries in the therapeutic relationship.
In an in-person healing session, the client lies fully clothed on a massage table as the practitioner works with the energy in and around the body. At times, blockages in the energy system can best be addressed by consciously exploring them together. Since the energy system is not limited by time or space, sessions can take place at a distance. In a long distance healing, we might be on the phone or you may choose to rest comfortably in your own space, receiving the healing energy.

Brennan Healing Science has been helpful to people with a wide array of concerns including:
Anxiety/ Depression

Relationship Issues

Grief

Goal Achievement

Stress Management

Surgery

Pain Management

Infertility

Heart Disease

Diabetes

Back Problems

Fibromyalgia

Chronic Fatigue

Terminal Illness